Lancop SA is the authorized distributor of Rex-Rotary office automation products for the Greek market. With our extensive experience in the market (since 1971), high expertise and our commitment to Ricoh worldwide network high quality standards, we are able to provide real economic-intergraded solutions in office automation, and consistent universal support through a nationwide network of authorized dealers support.
OUR PRODUCTS
Our range of industry-leading hardware and software products has been designed to enhance every environment. Whether you're looking for a professional productivity tool for commercial and office use, or a superior piece of hardware for your home, our easy to use, eco-friendly products bring you the best in Ricoh's technology innovation.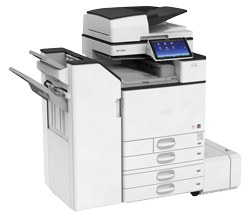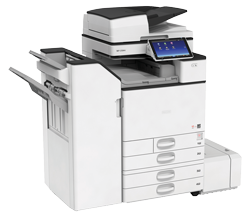 Laser office printers
Best-in-class quality. Expert consultation. Outstanding support. Welcome to the Ricoh end-to-end experience. Thousands of businesses around the world rely on Ricoh's quality laser print technology and outstanding reliability to facilitate smart, efficient and sustainable business workflows.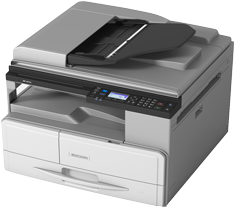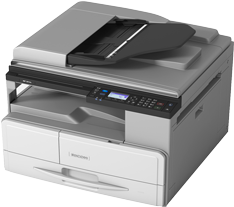 All in one printers
Ricoh's range of all in one printers places broad functionality at your fingertips. Whether you're looking for a wireless, networked or standalone black and white or colour multifunction printer, we offer fast, high quality, user friendly products that will boost your productivity at an affordable price.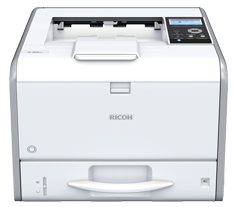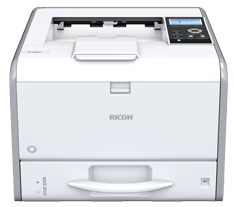 Single function printers
For home offices, small businesses or large workgroups, Ricoh's black and white & colour printers are economical and offer connectivity options. With a fast warm up speed and low running cost, our range of easy to use high performance laser printers is designed to enhance any office environment.
Ricoh Company LTD is the leading manufacturer of integrated office automation solutions. Ricoh is the worldwide competition leader with a multi channel distribution network that spans more than 90 countries. Rex-Rotary belongs to Ricoh and is a key brand of office automation products on the market.