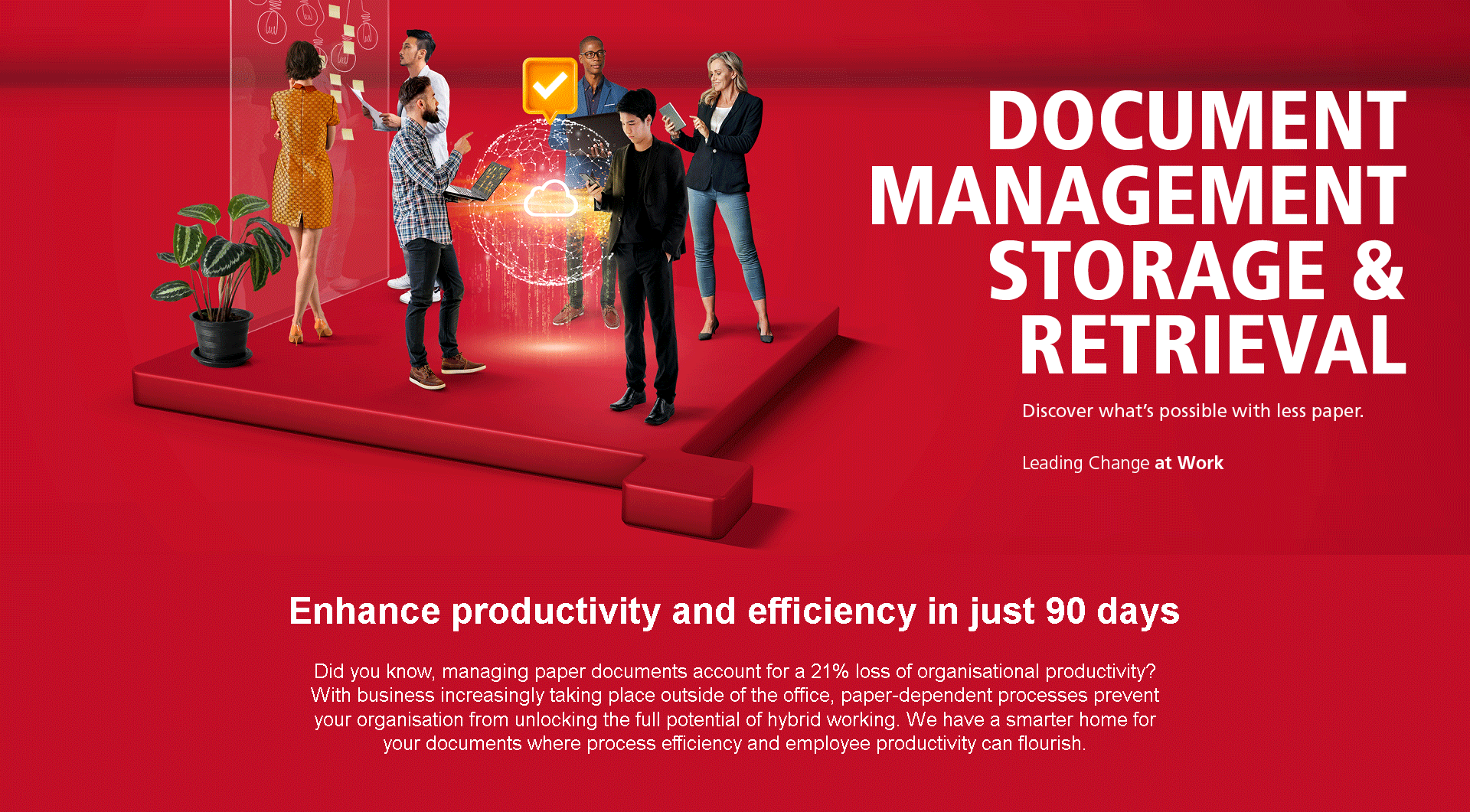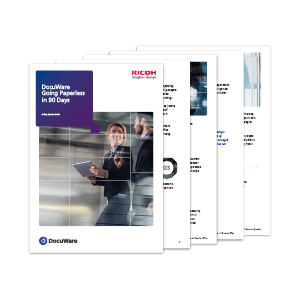 Your guide to using less paper in 90 days
1. Discover how reducing paper-dependent processes can increase your
availability, reduce business risks, and enable seamless hybrid working.
2. Understand the 3 steps to digitisation – capture, workflow, and
archiving/retrieval – and how to set your goals accordingly.
3. Implement your 90 day plan to project success with input from
leadership and end-users on key challenges within your organisation.